Lonecreek's Journey Never Stops
Journey
Farm Dog Certified
Multi BIS, RBIS, AKC GCH, AKC Ch, UKC Ch, INT Ch, INT Y-Ch, Nat.Y-Ch, Multi V1
Always shown from the Bred By Class.
German Rottweiler Grand Champion Journey
Orthopedic Foundation for Animals (OFA) status
Hips – GOOD
Elbows – NORMAL
Eyes – NORMAL
Heart – NORMAL
JLPP – CLEAR
Long Coat – CLEAR
Pedigree
See Journey's full pedigree here.
Sire
Stonerose Reign vom Khayrick (aka Reign)
BISS Multi BIS RBIS Am CH/Can GCH & GCH EX/ OTCH
UD, CDX, RE, HT, HS, TT, DD, PCD, CGN, HIC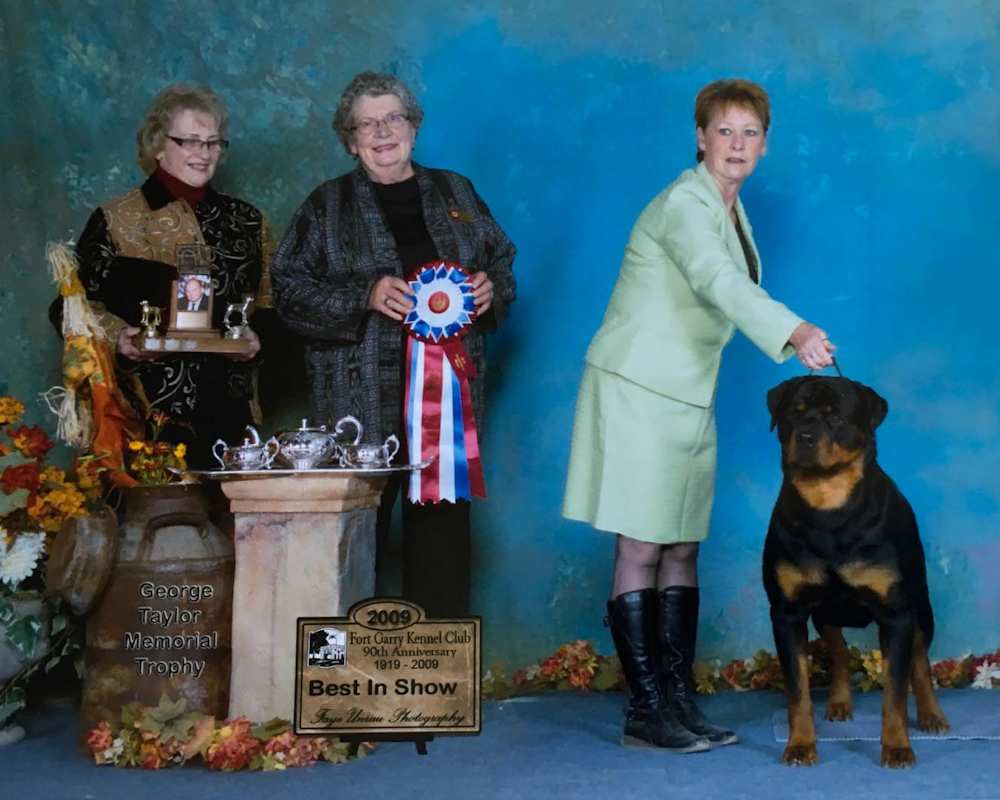 Dam
Lonecreek's Kuba
NIRK TRC '12 Fall Sieger V1 Bred By and NIRK Siegerin!!! Most Beautiful,Multi V1 Rated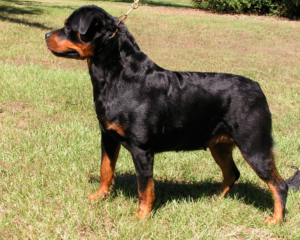 This AKC Grand Champion German Rottweiler is within standard for this breed.  The Rottweiler standard includes:
Body. Chest roomy, broad and deep with well-sprung ribs. Depth of brisket will not be more, and not much less than 50 percent of shoulder height. Back straight, strong and not too long, ratio of shoulder height to length of body should be as 9 is to 10, loins short, strong and deep, flanks not tucked up.
For more information on the standard for Rottweilers visit the AKC website.